2019 High Heel Women's Pumps Black Silk x19-c187c Ladies Women custom Dress Shoes Heels For Lady
Product Description
#detail_decorate_root .magic-0{vertical-align:top}#detail_decorate_root .magic-1{padding:0;margin:0;color:#333;font-size:14px;padding-left:4px;font-weight:bold;white-space:pre-wrap}#detail_decorate_root .magic-2{font-size:18px}#detail_decorate_root .magic-3{vertical-align:top;display:block;padding-right:4px;box-sizing:border-box;padding-left:4px}#detail_decorate_root .magic-4{vertical-align:top;padding-bottom:4px;box-sizing:border-box;padding-top:4px}#detail_decorate_root .magic-5{padding:0;margin:0;white-space:pre-wrap;font-size:14px}#detail_decorate_root .magic-6{font-size:16px}#detail_decorate_root .magic-7{margin-bottom:10px;line-height:0}#detail_decorate_root .magic-8{margin-bottom:0}#detail_decorate_root .magic-9{position:relative;width:100%}#detail_decorate_root .magic-10{margin-bottom:10px;overflow:hidden}#detail_decorate_root .magic-11{color:#333;font-family:Roboto,Helvetica,Tahoma,Arial,"Microsoft YaHei";font-style:normal;font-variant-ligatures:normal;font-variant-caps:normal;font-weight:400;letter-spacing:normal;orphans:2;text-align:left;text-indent:0;text-transform:none;white-space:normal;widows:2;word-spacing:0;-webkit-text-stroke-width:0;background-color:#e9eef5;text-decoration-style:initial;text-decoration-color:initial;float:none;display:inline !important}#detail_decorate_root .magic-12{width:750px}#detail_decorate_root .magic-13{overflow:hidden;width:750px;height:350px;margin-top:0;margin-bottom:0;margin-left:0;margin-right:0}#detail_decorate_root .magic-14{margin-top:0;margin-left:0;width:750px;height:350px}#detail_decorate_root .magic-15{orphans:2;text-align:left;text-indent:0;widows:2;text-decoration-style:initial;text-decoration-color:initial;float:none;display:inline !important}#detail_decorate_root .magic-17{font-family:Roboto,Helvetica,Tahoma,Arial,"Microsoft YaHei";font-style:normal;font-variant-ligatures:normal;font-variant-caps:normal;letter-spacing:normal;text-transform:none;white-space:normal;word-spacing:0;-webkit-text-stroke-width:0;color:#333;background-color:#e9eef5}#detail_decorate_root .magic-18{background-color:#e9eef5;font-family:Roboto,Helvetica,Tahoma,Arial,"Microsoft YaHei"}#detail_decorate_root .magic-19{overflow:hidden;width:750px;height:1588px;margin-top:0;margin-bottom:0;margin-left:0;margin-right:0}#detail_decorate_root .magic-20{margin-top:0;margin-left:0;width:750px;height:1588px}#detail_decorate_root .magic-21{overflow:hidden;width:750px;height:928px;margin-top:0;margin-bottom:0;margin-left:0;margin-right:0}#detail_decorate_root .magic-22{margin-top:0;margin-left:0;width:750px;height:928px}#detail_decorate_root .magic-23{border-bottom-style:solid;border-bottom-color:#53647a;font-family:Roboto;font-size:24px;color:#53647a;border-bottom-width:2px;padding-top:8px;padding-bottom:4px}#detail_decorate_root .magic-24{vertical-align:top;display:inline-block;padding-right:4px;width:50%;box-sizing:border-box;margin-bottom:-4px;padding-left:4px;margin-top:-4px}#detail_decorate_root .magic-25{padding:0;margin:0}#detail_decorate_root .magic-26{padding:0;margin:0;color:#333;font-size:16px;line-height:20px;font-weight:bold;white-space:pre-wrap}#detail_decorate_root .magic-27{padding:0;margin:0;white-space:pre-wrap;font-size:16px}#detail_decorate_root .magic-28{white-space:pre-wrap;font-size:16px}#detail_decorate_root .magic-29{overflow:hidden;width:750px;height:172.70375161707634px;margin-top:0;margin-bottom:0;margin-left:0;margin-right:0}#detail_decorate_root .magic-30{margin-top:0;margin-left:0;width:750px;height:172.70375161707634px}#detail_decorate_root .magic-31{box-sizing:border-box;margin:0;line-height:normal;padding:0;font-family:"Helvetica Neue",Helvetica,Arial,sans-serif,宋体;font-style:normal;font-variant-ligatures:normal;font-variant-caps:normal;letter-spacing:normal;orphans:2;text-align:start;text-indent:0;text-transform:none;white-space:normal;widows:2;word-spacing:0;-webkit-text-stroke-width:0;background-color:#fff;text-decoration-style:initial;text-decoration-color:initial}#detail_decorate_root .magic-32{box-sizing:border-box;margin:0;line-height:normal;font-weight:400;padding:0;color:#333;font-family:"Helvetica Neue",Helvetica,Arial,sans-serif,宋体;font-style:normal;font-variant-ligatures:normal;font-variant-caps:normal;letter-spacing:normal;orphans:2;text-align:start;text-indent:0;text-transform:none;white-space:normal;widows:2;word-spacing:0;-webkit-text-stroke-width:0;background-color:#fff;text-decoration-style:initial;text-decoration-color:initial}#detail_decorate_root .magic-33{box-sizing:border-box;margin:0;font-size:14px;line-height:normal;font-weight:400;padding:0;color:#333;font-family:"Helvetica Neue",Helvetica,Arial,sans-serif,宋体;font-style:normal;font-variant-ligatures:normal;font-variant-caps:normal;letter-spacing:normal;orphans:2;text-align:start;text-indent:0;text-transform:none;white-space:normal;widows:2;word-spacing:0;-webkit-text-stroke-width:0;background-color:#fff;text-decoration-style:initial;text-decoration-color:initial}#detail_decorate_root .magic-34{box-sizing:border-box;margin:0;line-height:normal;font-weight:400;padding:0;font-family:"Helvetica Neue",Helvetica,Arial,sans-serif,宋体;font-style:normal;font-variant-ligatures:normal;font-variant-caps:normal;letter-spacing:normal;orphans:2;text-align:start;text-indent:0;text-transform:none;white-space:normal;widows:2;word-spacing:0;-webkit-text-stroke-width:0;background-color:#fff;text-decoration-style:initial;text-decoration-color:initial}#detail_decorate_root .magic-35{box-sizing:border-box}#detail_decorate_root .magic-36{color:#333;font-family:"Helvetica Neue",Helvetica,Arial,sans-serif,宋体;font-style:normal;font-variant-ligatures:normal;font-variant-caps:normal;font-weight:400;letter-spacing:normal;orphans:2;text-align:start;text-indent:0;text-transform:none;white-space:normal;widows:2;word-spacing:0;-webkit-text-stroke-width:0;background-color:#fff;text-decoration-style:initial;text-decoration-color:initial;float:none;display:inline !important}#detail_decorate_root .magic-37{box-sizing:border-box;color:#333;font-family:"Helvetica Neue",Helvetica,Arial,sans-serif,宋体;font-size:14px;font-style:normal;font-variant-ligatures:normal;font-variant-caps:normal;font-weight:400;letter-spacing:normal;orphans:2;text-align:start;text-indent:0;text-transform:none;white-space:normal;widows:2;word-spacing:0;-webkit-text-stroke-width:0;background-color:#fff;text-decoration-style:initial;text-decoration-color:initial} Product name 2019 High Heel Women's
Pumps
Black Silk x19-c187c Ladies Women custom
Dress Shoes
Heels For Lady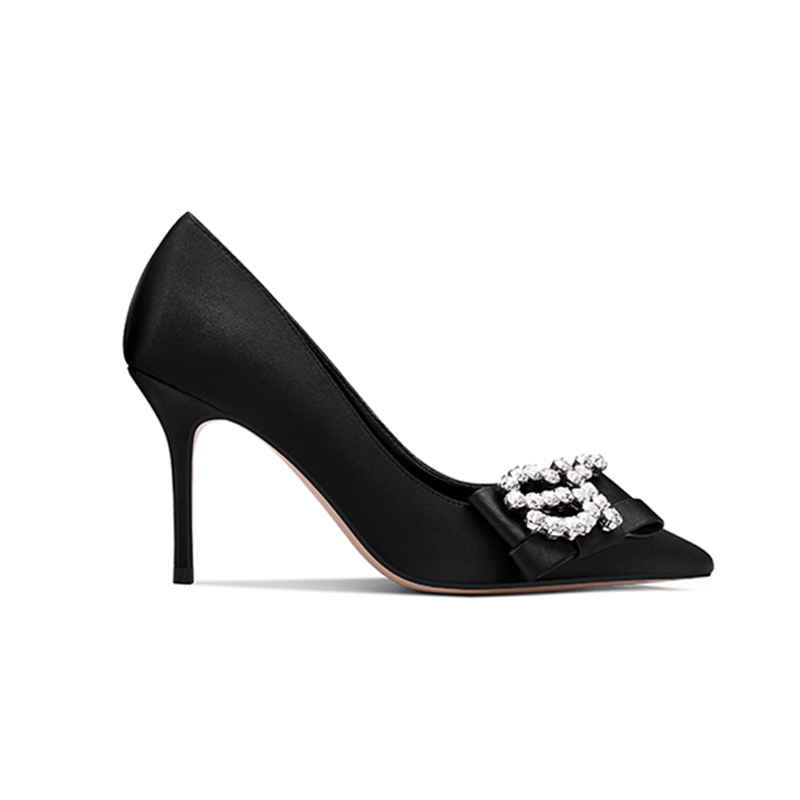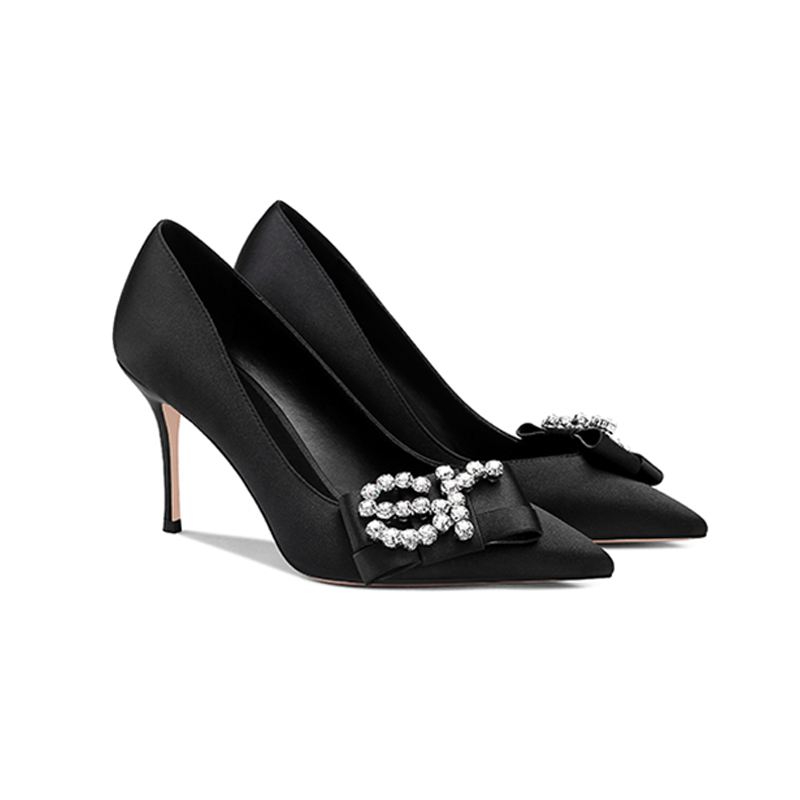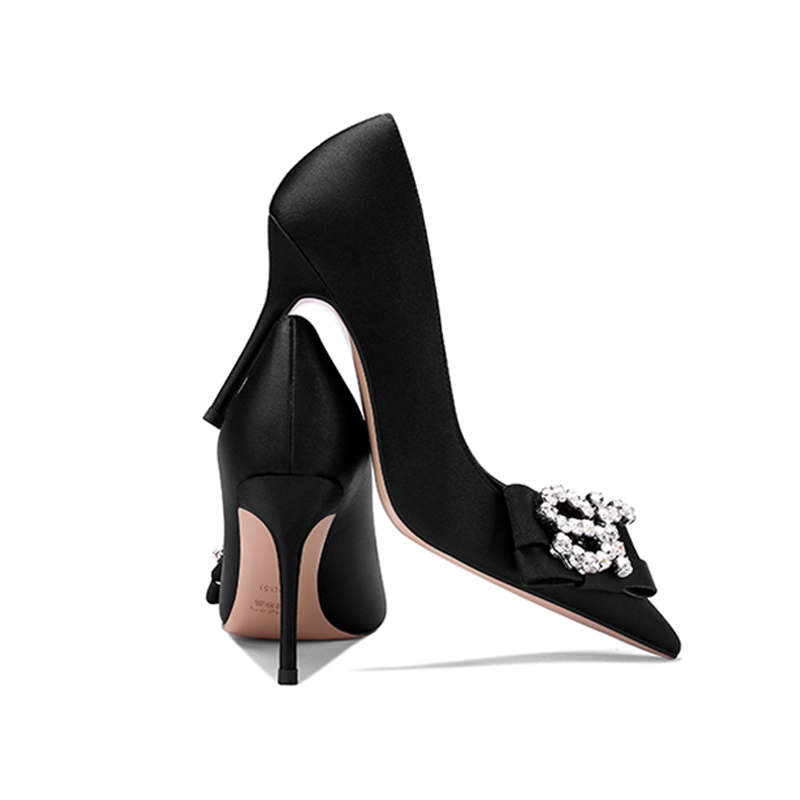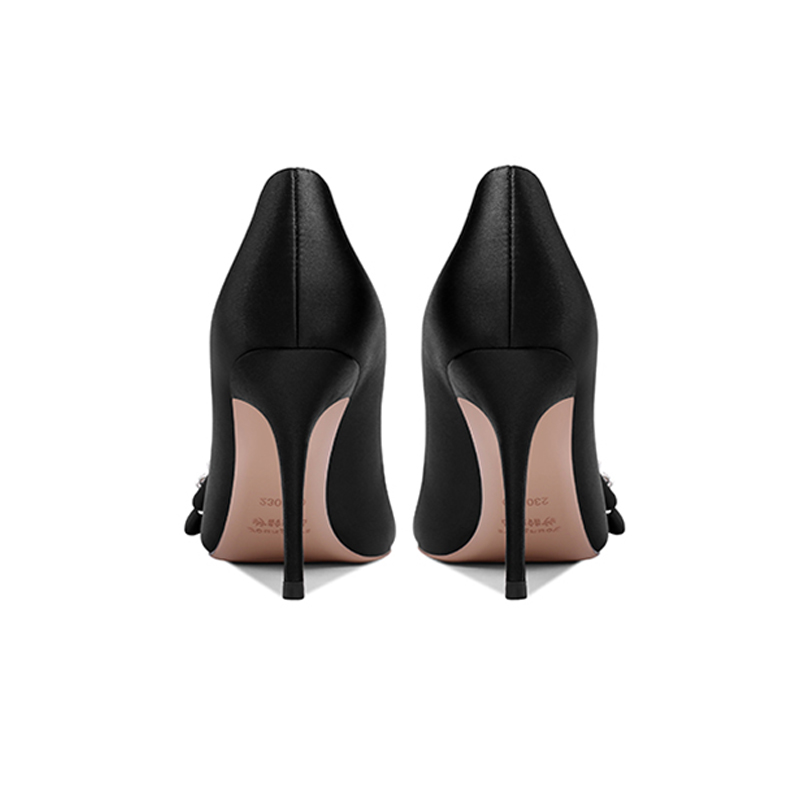 How we treated material We usually use the best materials, including cow leather, sheepskin, snakeskin, silk and other latest and most fashionable materials. Our materials are from regular sources, safe and environmentally friendly.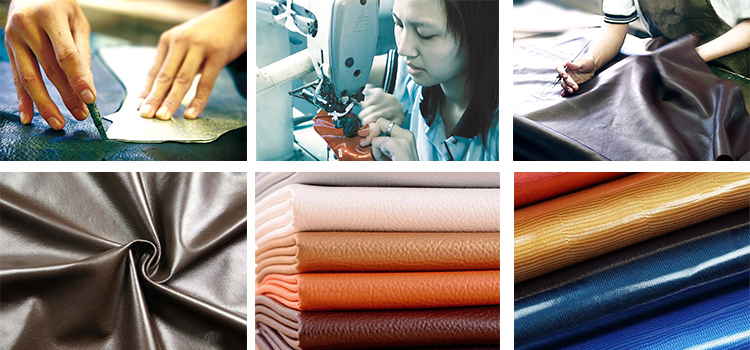 Why choose us 20 years of professional shoemaking experience. We have a workshop area of more than 10,000 square meters and over 1000 employees.Our workshop is divided into assembly line workshop and manual production workshop, which can meet the needs of customers from handmade customization to mass production.Our annual output is over two million pairs.We offer OEM&ODM service.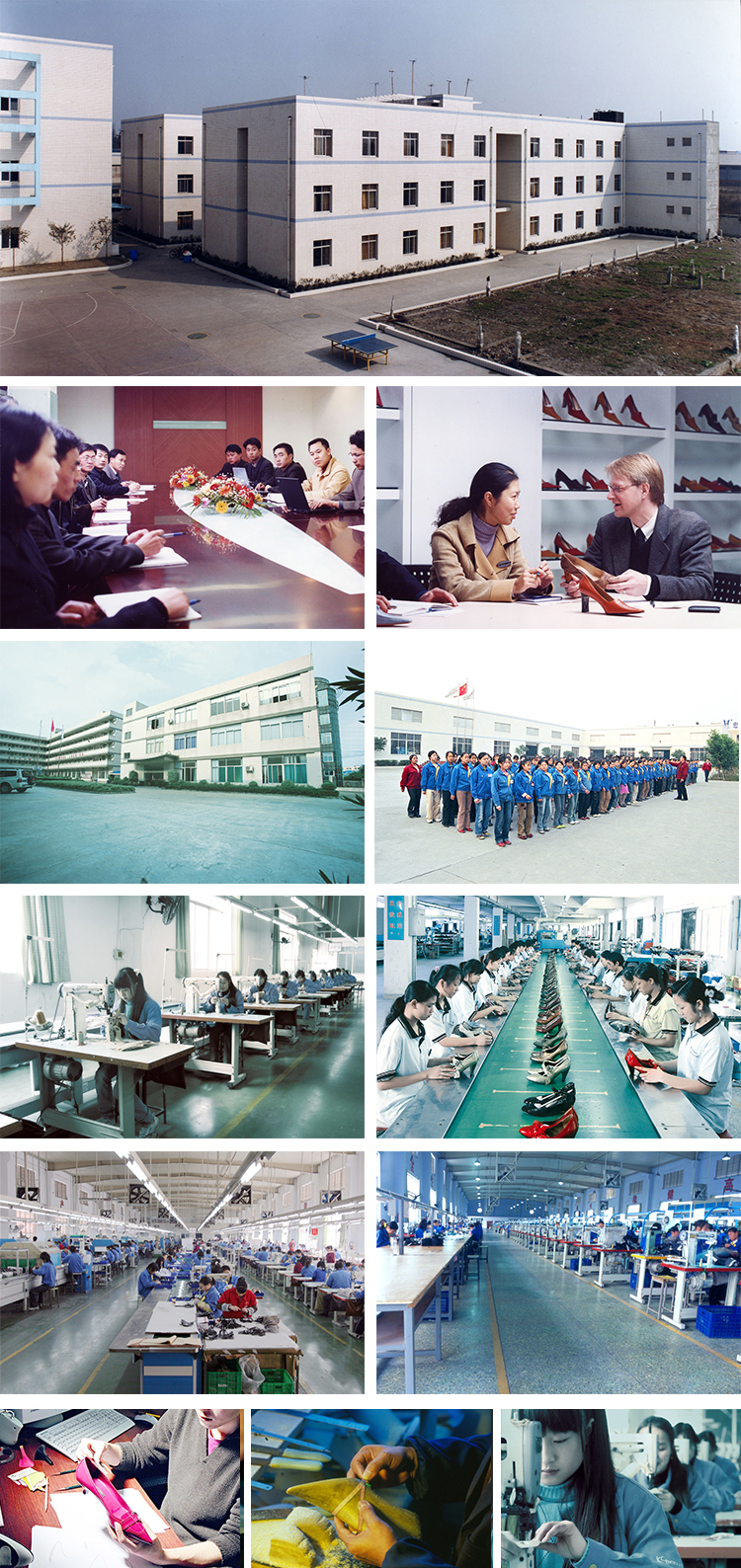 1.Design & develop Team: We have more than 30 stuff a professional team for design and develop our client styles 2.Quality countrol team :  two parts, one is in the factory to control producingthe other is: inspect the goods for our customers. Make sure everything is ok.3.Custom: We specially provide customized services. Custom shoes and
Boots
design, LOGO, packaging, etc. We have a very flexible production system that can meet the rapid production of small orders from customers and the timely delivery of large orders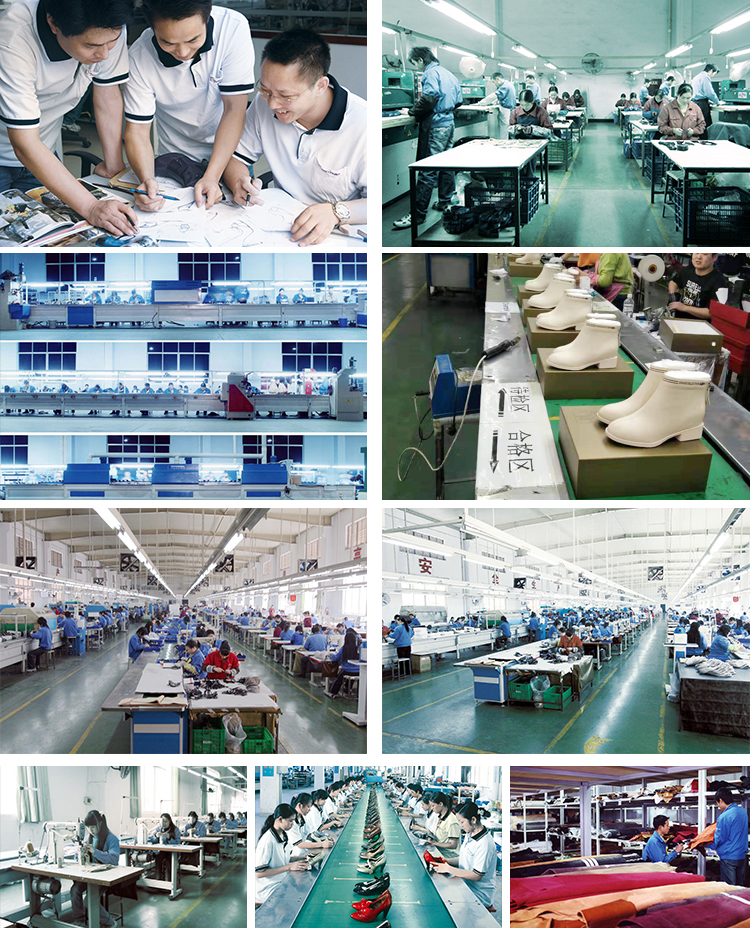 Packing & Delivery PACKAGING Package Detail:Packaging can be made according to your request Delivery Detail:For samples,we will finish it within 10-15 days. for mass production,our delivery time is 15-35 days. SHIPPING Shipping By sea,by air,by express courier(UPS/DHL/TNT/FEDEX...).According to your requests. Sending the goods to your Chinese agent's warehouse also is workable for us.

FAQ 1.Are you a manufacturer ?  A . Yes , we have our factory with 2 assembly line and 2 handmade workshop.with 1000 workers . We have 20 years of professional shoemaking experience.
2.We like your products,can you making samples for us?can we change the upper design or material details? A:Yes we can offer samples with affordable price,please understand the sampling is costly. We can change the upper material or color for customer when the MOQ reach 60 pairs/color.
3.What's your MOQ and your production capacity. A:Based on our ready styles without any changes the MOQ is usually 20 pairs perstyle.OUR daily capacity is 3000 pair/day, normally the production need  15-35 days, the specific needs shall be discussed and agreed by eachpart.
4.How about your quality control system and what is the inspection standard? A:We control the quality from very beginning to end, all production process to be detailed.There is also independent QC team who has fully time control the production quality.
5.What is your Payment terms ?  A . We accept western union ,L/c, T/T , and alibaba trade assurance payment . If you worried about the payment , you can choose alibaba assurance payment , it will be protected your money and delivery time and quality .
6.what is the usual logistic terms? A:We can choose sea transport,air transport and train transport and even flexible combination of different transportation terms.
7.Feedback Your satisfaction and positive feedback is very important to us.Please leave feedback  if you are satisfied with our items and services. If you have any problems with our items or services,please contact us first before you leave negative feedback.We will do our best to solve any problems and provide you with the best customer services.
Contact us if you need more details on shoes women heels. We are ready to answer your questions on packaging, logistics, certification or any other aspects about heels for ladies、womens heels. If these products fail to match your need, please contact us and we would like to provide relevant information.
Product Categories : Pumps